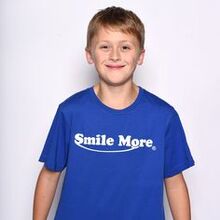 Noah Vaughn Atwood (born October 18, 2004) is an American YouTuber whose dad,
Roman Atwood
, has 2 YouTube channels,
RomanAtwood
and
RomanAtwoodVlogs
Early Life
Noah Vaughn Atwood was born on October 18, 2004 to Roman Atwood and Shanna Riley Atwood. In 2007, while Roman was on vacation, Shanna cheated on Roman with a guy who pooped in their driveway. Roman didn't find out until 2008 and filed for divorce.
Later Life
In November of 2008, Roman met Brittney Smith. Together, Roman and Brittney have 2 kids together. Kane Atwood , born on October 23, 2011 and are expecting a baby in mid 2017. Noah is the half-brother to Kane Atwood and is going to be a half-brother to a baby girl. On July 16, Brittney gave birth to a baby girl named Cora Atwood.
Many people think his biological biological mother's is a bad influence on Noah.
Banned from Youtube
In late 2015, Noah's mom went to court and asked for Noah to not be in Roman's vlogs. Then the "#FreeMyNinjaNoah" movement came along and Noah was finally allowed in vlogs again. In the vlog where Noah returns, Roman shows some of his best moments with Noah. The vlog has over 12 million views.
Trivia
Noah was born on October 18, 2004.
Noah has two younger siblings: Kane, born in 2011, and Cora, born in 2017.
Gallery